THE UK STOCK TRADING COURSE
Learn how to profitably trade the UK stock market
The UK stock trading course for serious traders
Over 90% of traders lose money.*
Most people blow at least one account before they become successful traders.
You may have already lost money yourself as a result of not knowing what you were doing… I know that was my experience.
If you have no idea how to trade UK stocks, or you've tried but consistently failed and struggled to return a profit, then this course is designed for you.
It will give you the skills, knowledge, and confidence to trade in the UK stock market successfully.
This online trading course is not for everyone
Trading isn't a way to get rich quick and this course isn't designed to help you do that.
This course isn't a quick fix for your trading problems – you will need to invest your time and energy for the best chance at success.
This is real trading that requires commitment to long-term goals.
Ok, so who is the course for?
Beginners to the UK stock market who are eager to develop their skills

Experienced traders who want to sharpen their edge
People who want to commit to a process of constant learning and improvement
*Barber, B.M., Lee, Y.-T., Liu, Y.-J. and Odean, T. (2017). Do Day Traders Rationally Learn About Their Ability? SSRN Electronic Journal.
"One of our aims, with ShareScope & SharePad, is to help investors and traders develop their understanding of the investment world so they have the confidence to pick their own investments instead of relying on advisors or tips. Michael's trading course is a great guide to trading UK stocks for anyone who is serious about learning to trade. By focusing on risk management, trading execution as well as specific trading patterns, Michael provides a solid base for traders to develop their own trading strategy."
Martin Stamp
CEO Ionic Information, winner of Investors Chronicle's Award for Services to Investors. ShareScope & SharePad are 17 times winners of Investors Chronicle's Best Investment Software

"While I believe that trading is a subject that private investors should approach with the utmost caution, Michael is one of the clearest writers and thinkers on the topic that I've encountered. He's not a get-rich-quick merchant – he genuinely cares about his subject and his readers."
John Stepek
Executive Editor of MoneyWeek & Author of The Skeptical Investor
Why should you consider this UK stock trading course?
Trading appeals to many people because of the freedom it can offer. In reality, the market has certain 'rules' and those who don't know them can lose a lot of money.
There is much information and noise out there, which can be both misleading and distracting.
This course will save you time as it provides focused teaching on what I have been doing daily since 2016 to make a successful living from the UK stock market.
This is a complete course for trading UK stocks. You will kickstart your learning process and save money along the way, by understanding:
1. Technical Analysis: Gain the competence and confidence to analyse charts and understand what the price action is telling you.
2. Risk Management: Learn how to build a profitable trading system using sound principles that protect you and allow you to profit in the long run.
3. Trading Psychology: Develop a winning mindset that will set you apart from other traders.
There's more…
The UK stock market has its own ecosystem that everyone cohabits.
In particular, the AIM market sees many punters come to seek their fortune only to become cannon fodder.
Market makers play tricks on traders. Level 2 is often misunderstood. Few people understand how the market actually works.
Included in this course is a comprehensive deep dive on the UK's London Stock Exchange:
Understanding both AIM stocks and FTSE shares
How market makers operate and the tricks they use
Why Level 2 is useful and how to apply the information it provides
When to get involved in market auctions
"This is a fantastic guide to how the market works. Whether you are a beginner looking to understand the role of market makers or technical analysis, or an experienced trader looking to refresh skills and reset any bad habits, this course covers key areas clearly and comprehensively. Highly recommended."
Paul de Gruchy
FTSE NED & Director, ShareSoc @ ShareSoc.org – the UK's largest society for private investors
"Michael is a regular guest speaker at Mello and has previously given talks on risk management for traders and trading systems which were very well received. His course outlines the knowledge he has gained from trading for a living through his own experience and covers various topics in an easy to understand and accessible manner. We look forward to having Michael back at future Mello conferences to share his expertise."
Anne Carter
Organiser @ MelloEvents.com – Bringing together sophisticated private investors and quality trusts, funds and smallcap & AIM companies
10 things you need to know about this course
This course has been specifically designed for people wishing to trade the UK stock market and reduces the risk of them becoming one of the 90% who lose money and motivation…
These are rules-based discretionary strategies
The strategies use both technical analysis and tactical thinking to gain an edge 
You don't need to be at the screens during the trading day (unless you're intraday trading)
These trading patterns are mostly long with some short strategies included
It's a UK stock trading course – not applicable to US stocks, forex, crypto, indices, options, futures and so on
My strategies will give you an edge in the market, but you must apply it
If you want to supplement your income then this course is for you
Already trading but considering going full time? Again, this course can help
This course will require time and effort – it's an investment in growing your skillset
Over 6 years of trading experience are included in 44 videos
Meet your host, Michael Taylor
I'm a full-time UK stock trader using my own private capital and have been trading since 2015.
In my first year of full-time trading back in 2017, I lost over £30,000 in a single month due to overexposure, leverage, and not fully understanding the risks of what I was doing.
I'd been on a big run, but this was the first time I learned just how quickly you could lose money too. It was then that I made the decision to deepen my learning about, and focus on, consistent strategies in the long run so I could grow my account consistently year-on-year.
In 2019, I began writing for Investors Chronicle and became the magazine's trading columnist, as well as contributing occasionally to MoneyWeek – the top two weekly financial magazines in the UK.
In 2020, I was nominated for Journalist Of The Year at the Small Cap Awards. I didn't win, but it was great to be shortlisted given the calibre of the competition.
I'm also the author of 'How To Make Six Figures In Stocks' and 'Ten Habits of Highly Profitable Traders', which cover getting started in the UK stock market and building a trading system (free from this website). I have also been invited to share my expertise on cruise ships and at a TEDx conference.
l trade breakouts and breakdowns, gaps and other strategies covered in this course.
I'm also an intraday scalper and a big believer in adapting when the market changes direction. This requires paying attention to the market and is not a "set-and-forget" strategy – that's investing (not trading).
There are several patterns that I trade in the stock market that are included in this course.
Below is a recent broker statement showing one of my spread bet accounts in January 2021. This is IG's Trade analytics which shows closed trades only and doesn't include current profitable trades at the time that were open and running.
Spread betting is tax free for me as trading is no longer my only source of income, so my total realised net profit from this account for January was £15,599.68.
Here is a breakdown of the daily P&L for the whole month.
I have had much bigger wins – and much bigger losses (unlike trading gurus I have bad days) – but none of these trades took on excessive risk and losses were kept small.
My goal is to trade sensibly and compound my account year-on-year.
This online trading course will give you a detailed insight into how I think and what I do in order to successfully trade the UK stock market.
"This is a superb course teaching basic and more advanced technical analysis, disciplined risk management, trading psychology, plus a unique aspect of difficult to access education on AIM, Level 2 and market makers (worth it for just this alone). Michael is a great teacher."
Tamzin Freeman
Private Investor @ PIWorld.co.uk
"Michael's focus on making money and no nonsense approach is refreshing. So good in fact that I have asked him to teach technical analysis to my investment students. Well done!"
Steve Clapham
Investment Analyst & Founder of Behind The Balance Sheet
Everything included in the course
My promises if you join today
I will continue to update the course with new content and you will receive all updates for free.
Benefit from an exclusive community support group of people who have also taken the course.
Introductory launch offer
Take advantage of a limited time discounted offer before the price rises post-launch.
Access my course now and receive all future updates for free.
Exceptional trader and teacher
"It's rare to find someone of Michael's talent. He is not only an exceptional trader but a brilliant teacher."
Tom Rodgers
Financial Journalist
I saw immediate improvements
"Michael's course has really changed the way I look at stocks, and I immediately saw improvements in my ability to spot both opportunities and red flags in the market."
Daniel Flynn
Editor, ValueTheMarkets.com
You have questions, I have answers
Anything missing? Email michael@shiftingshares.com
Sign up to the online UK Stock Trading course now and receive all future updates for free.
"Michael is a rare breed who can cut through the noise and explain a strategy in layman's terms. His no-nonsense and personable approach belies a keen intellect and razor-sharp intuition for the markets."
James Faulkner
Editor in Chief @ MasterInvestor.co.uk
"I'm a completely new trader, but Michael's books helped a lot. I'll make back the money spent on this course by avoiding many beginner mistakes."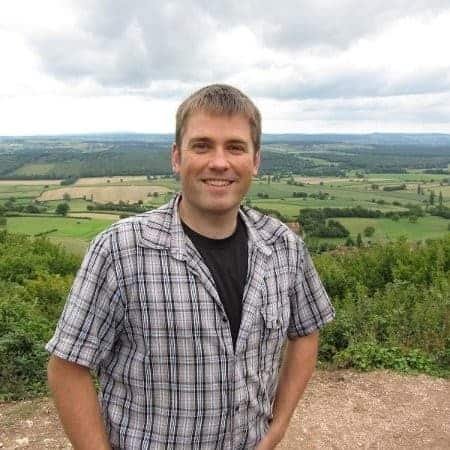 Superb for traders of all levels
"Michael's course is superb both for beginners and more experienced traders. It blends practical tactical insights with strategic thinking to help participants significantly improve their approach. I'd highly recommend the course to anyone who is serious about making money in the market."
Ben Turney
CEO, Teathers Financial PLC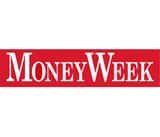 What others said about my educational resources...
"I have watched Michael's video course on trading and found it very easy to understand. He goes into the right levels of detail to equip viewers with the knowledge needed. I really found these informative and useful and even though I use many of the techniques day in, day out, myself, it was worthwhile to go through it all again and it helped to fill in a few gaps in my knowledge. Well worth signing up if you are looking to make money consistently from trading the financial markets."
WD
WD, @wheeliedealer, wheeliedealer.weebly.com

"This course is extremely insightful and practical, as always the proof is in the pudding – I am looking at the charts with totally fresh eyes. The charts now have much more meaning and my ability to discern from the noise of the market to the real indicators has definitely improved significantly."
Ranjeev Sidhu
Enlightenment.life
"I had the pleasure of attending Michael's first trading and investing seminar this month. I'd definitely recommend it to others! Michael spoke clearly, didn't get flustered when faced with questions or people not understanding and was good at explaining things. He made sure everyone understood before progressing. This worked well due to the small group size. I feel this seminar showed me how much I was doing wrong with my current investing approach and what I needed to do to improve in the future. I'm looking forward to putting all I've learnt into practice."
Dave Protheroe
@NoiseyDave
"Having attended the Shifting Shares seminar recently I can highly recommend it to anyone who is interested in improving their profitability on either their trading or investing activities. The seminar is suitable for all abilities whether you are fairly new to the trading game or have a few years experience behind you. You will definitely learn something worthwhile to use in your own strategies. For myself, the key takeaways were getting the entry and exits points correct. On returning home I immediately exited two under performing shares which freed up a significant chunk of cash to invest in existing winners. Tight stops have ensured that the downside is minimal but the upside can realistically provide huge gains on a risk reward basis. I feel a lot more confident about the future having learnt these lessons."
"Michael's seminar was a fantastic experience. The content was comprehensive and the presentation was both professional and engaging. Michael is clearly an expert at what he does and the small group size made for a great learning environment. Choice of venue and food was excellent. I would thoroughly recommend this course to beginners and improvers alike and if you only do one seminar, make it this one! Thanks Michael."
"The lack of formal trading education creates real problems for those beginning their trading journey. Michael's course helps to overcome that barrier, providing novice traders with the knowledge and confidence required to stand on their own two feet, and achieve profitability. I thoroughly enjoyed attending, and would actively recommend it to those seeking to learn about technical trading."
"Highly recommended to anyone who wants to improve their ability to trade or invest, great for beginners as well as for those who have a few years experience. A day packed with all the information one needs to know to succeed in this tough market and Michael being patient explaining makes this seminar a must! Having attended a few seminars myself in the past I have to admit this was the BEST one. Using his method and the information provided will definitely increase my chances of winning. Thanks again Michael."
"This was a quality seminar. If you like his books, the seminar is even better. Michael packs a lot into one day, his presentation of each topic is excellent and the small group size works well to ensure everyone understands. I particularly enjoyed the sections on technical analysis and system building. Even though I have a few years of investing experience, I walked away with plenty of actionable advice. I thoroughly enjoyed the day and have already started making positive changes to my own processes."
"Excellent for risk management, balance sheet reading and understanding, and good knowledge of charts."
Miren Josune De La Cruz
@Sunsuneti1
"One of the most impressive aspects of Michael's course is his genuine desire to help people improve their trading. His focus on risk management in particular was worth the fee alone. Added to that is his undoubted trading skills and experiences which he generously shares."
"Found the walkthrough of technical analysis and risk to be first rate, and I developed my knowledge. Michael went out of his way to explain and breakdown each element."
"Very comprehensive, very well detailed, and very insightful."
"I found where I have made my mistakes!"
"Very pleased to have taken part in the first course. It has a good overall introduction into the world of dealing in shares."