UK Stock Market Education
Subscribe to the Shifting Shares email list for exclusive content.
Free for a limited time only​.
Your Educational Resources
Blog Posts
The latest posts from the Shifting Shares blog; articles on tips, methods and much more
Tutorials
Key topics to enhance your trading and refine your edge. In both video and written form
Ebooks
The full collection for learning to trade and invest for free with easy to read ebooks
Interviews
Why do some people make buckets of cash? What are the common mistakes?
Summaries
Save time and read the important parts of popular books. Learn the good stuff quickly
Seminar
Exclusive event covering everything needed to trade profitably
The Shifting Shares Trading and Investment Seminar
This seminar will give you everything you need to know and understand to become a consistently profitable stock market trader in one day including:
Building a trading system that works for you
Understanding risk, position sizing, when to sell
Extensive technical analysis
Level 2, market makers, the order book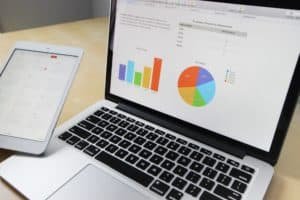 Knowing if a share is expensive or cheap is a useful skill. We wouldn't pay £350 for a TV when everywhere else it's sold for £300, would we? Likewise, when we buy a house, we
READ MORE